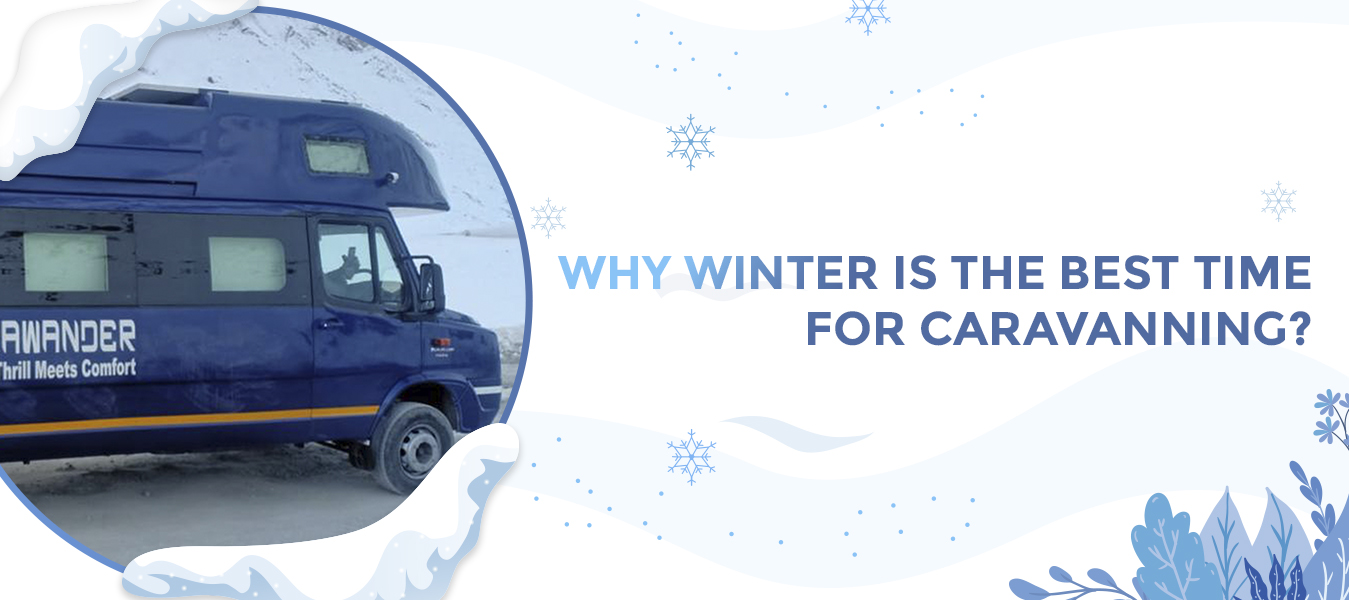 Why Winter is the Best Time for Caravanning?
The chill in the weather is slowly coming. Being a tropical country, one of India's best seasons to look forward to is the winter season. Although only a few parts of the country see snowfall and low temperature, the rest have pleasant weather and temperature. Without hotness and humidity, the winter months are the best to head out for a caravanning trip across any place in India.
If you are sitting on the fence and thinking if a caravanning trip during winter is worth it, then we are giving you the reasons why you should head out and fulfil your bucket list.
Reasons why winter is the best time for caravanning
Pleasant weather
For road trips on a caravan, the weather really matters a lot. You do not want to head out in humidity or when there is torrential rainfall. Your caravanning journey should be comfortable and less tedious. The pleasant weather in the winter allows it. You do not have to deal with the sultry humidity or excessive rains when you go caravanning across India during the winter season
Perfect for a family trip
During the winter season, schools have a winter break, along with long weekends. This gives you the perfect reason to go for a short caravanning trip with your family during the winter. The weather is also pleasant, and you can even head to the beaches for a small getaway.
Bachelorette and Wedding Season
Winter in India is known for its wedding season. This means your family can plan a caravanning trip while heading to a destination wedding. For the millennials and their friends who are getting married in the winter season, a bachelorette road trip on a caravan across India sounds like quite an adventure. It will also be an excellent time to bond with friends and family members while caravanning.
Camping and bonfire
During the summer or the rainy season, it is difficult to enjoy outdoor camping trip. But in the winter you can head out on a caravan for a camping trip with your family. Enjoy a bonfire or start a barbecue, and take a small fishing trip, you can have a lot fun and explore the wonders of nature in the chilly winter air
Access to more places
Many places in India have seasonal restrictions or are only accessible during the winter season. Of course, in the scorching summer, you will not go to a beach or for a desert safari. But however, during the winter season, both places are accessible and pleasant to visit.
Many places in India, especially the salt desserts, can only be seen during the winter season.
Winter checks the list of most travellers. Well now we have given you enough reasons, so why not pack your bags and book a road trip with Carawander this winter.
With Carawander, you get to stay and travel on wheels across India with all the comfort and luxury of a hotel.
Whether you are a solo traveller or a digital Nomad, Carawander's caravans are suitable to give you a comfortable taste of wanderlust.