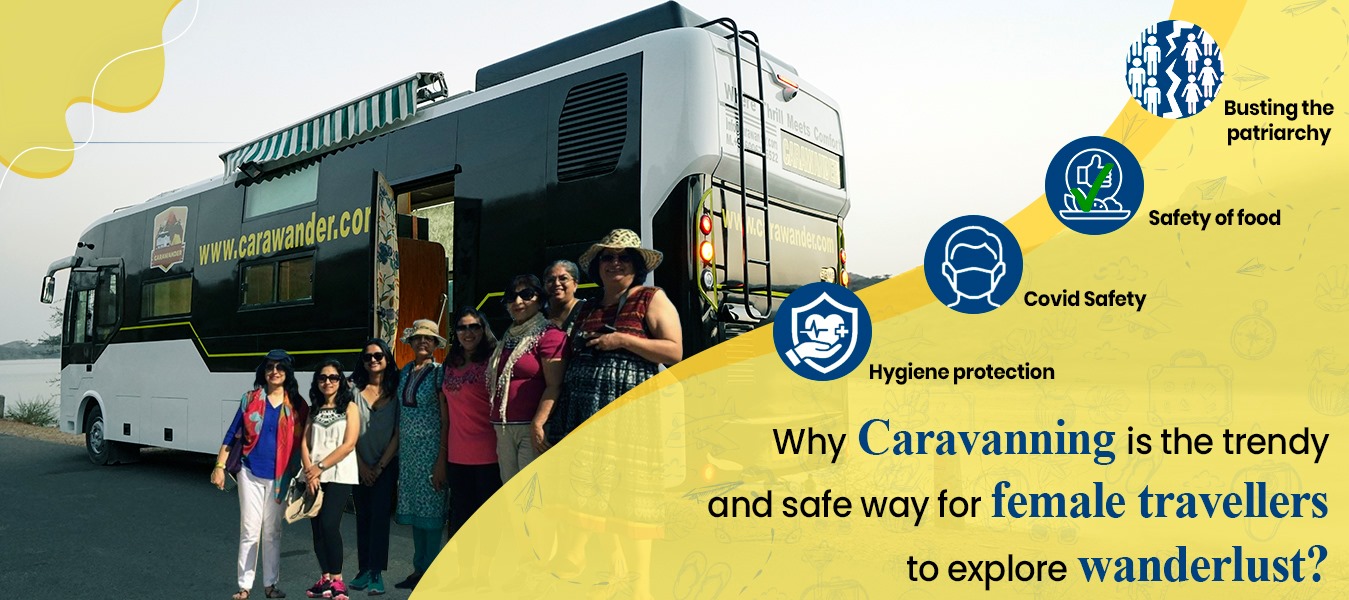 Caravanning: Trendy & Safe for Female Travelers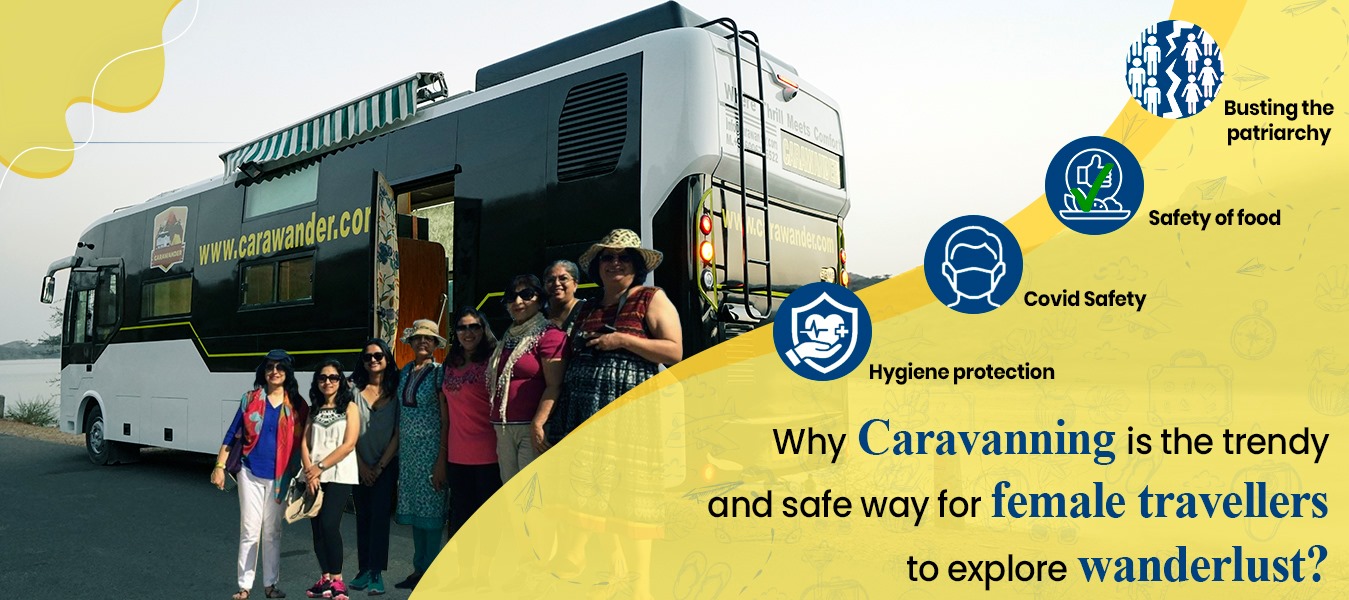 When the pandemic arrived, it changed the shape of the travel industry completely.
From flights and trains, people now prefer road trips.
The road trip culture of exploring wanderlust has also been influenced largely by Bollywood, but the idea of caravanning through India was still something new and was only seen in the film Swadesh.
However, the protocols of social distancing and travelling with groups and families without the excess crowd of people have led to exploring destinations through caravanning.
But what about female travellers? Whether they go solo or in a group, their safety is one of the major concerns, especially in a country like India.
Today, many women travellers prefer to caravan as they embark on a solo or group journey to explore the wonders of India and the world.
To them, the caravan is a symbol of their bohemian life. A home on the roads.
Caravanning has become the trendy and safe way to travel, especially for women.
Let us Know Why:
As more and more female travellers are taking road trips through caravanning, they are busting the patriarchal myths that women should not be allowed to leave home alone or women are not good drivers.
With caravanning, they are proving to society that they can travel solo without any assistance.
The best thing about caravanning is that it comes with a kitchen, fridge, microwave, etc. All you have to do is stock it or buy it. You can easily make your own three-square meals. This saves you money and also keeps you safe from consuming unclean food, causing sickness.
For many women, cooking on their own inside the caravan also allows the social distance protocol to be maintained and prevents them from accepting food from strangers when travelling to remote regions of India.
Caravanning also protects the health of the women travellers from contracting Covid-19. There are no interactions with strangers or sleeping in hotel beds; women travellers can easily follow social distance protocols.
Rather than travelling on a bus or train that might be crowded and be the hub of infections, one can travel safely in a caravan.
For female travellers getting a clean toilet is difficult, especially on road trips. The lack of clean toilets compels them to urinate in open spaces, which might be unsafe.
Unsanitized washrooms lead to infections. Also, managing periods and disposal of period products become a big issue when women take road trips on cars.
On a caravan, female travellers do not have to worry about a clean washroom as it is already present with adequate dustbins to dispose of your menstrual waste.
Travelling alone on a bus or hiring a car does not always guarantee safety for women travellers. No matter how high the hotel ratings are, safety issues still occur.
With caravanning, women do not have to face such safety issues. You can lock the caravan when it is parked or when you are taking a rest at night.
Caravanning is a trendy way to travel while mitigating all safety concerns. Caravanning also reaches the remotest corners of the country and is also sustainable compared to air travel or group travel on cars.