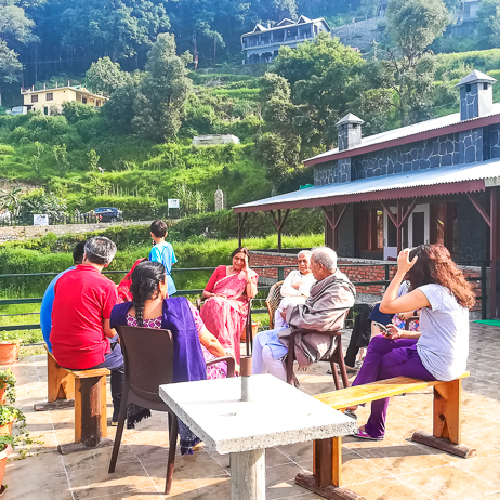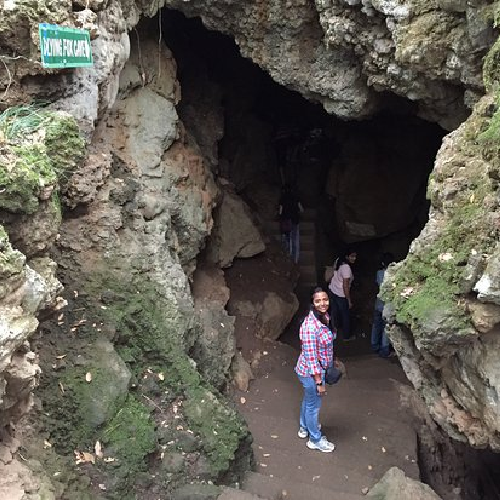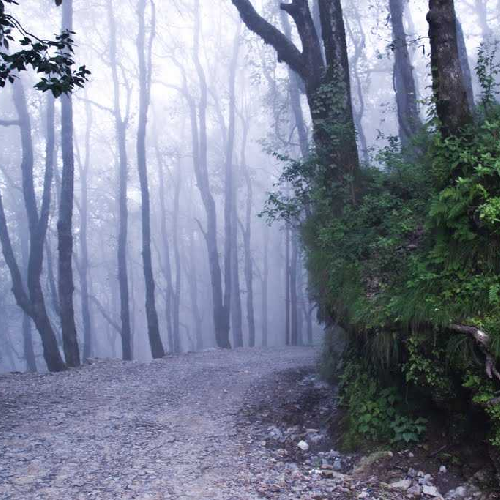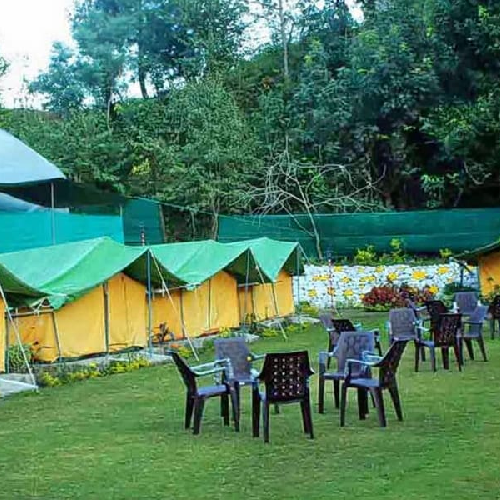 Caravans in Nainital
Nainital enjoys pleasant weather all year round, making it a popular hill station for families, couples, and even solo travelers. Need a quick escape from the ever-increasing pollution and chaos in your metro area? Then camping in Nainital is just what you need to get up and get closer to nature! There is no better place than Nainital in Uttarakhand to experience our campervans while enjoying the beautiful mix of history, culture, views, nature, adventure, and pleasant weather on a mountain getaway. 
Nature aside, Nainital is a hub for adrenaline junkies with activities including paragliding, rock climbing, abseiling, hiking, trekking, jungle tours, yoga, caving, kayaking, mountain biking, bird watching, and more. With so many adventures to enjoy, Nainital never fails to keep the thrill quotient high!  
When you travel by campervan, your nights will be filled with roaring fires, music, hot meals, and stars twinkling overhead, and your mornings will be graced with majestic views of lush mountains, hot coffee, and warm sunlight streaming through the dense treetops and the sweet song of the birds.  
Tourist attractions of Nainital
Nainital lake:
Have you ever dreamed of spending a night in your caravan on the shore of an endless body of water surrounded by lush green mountains, a pleasantly cool breeze, birdsong, colorful boats, mixed flora, and orange carp staring underwater? Then you must have been standing at Lake Naini in your dream. Nestled in the middle of Kumaon's beautiful city of Nainital, Lake Naini is downright dreamy. Peaks to the north, Tiffin Point to the southwest, and Naini Peak to the northwest. The crescent-shaped freshwater lake is a popular tourist destination all year round.  
Snow Viewpoint  
Snow Viewpoint is the perfect place to get some fresh air and sip hot tea with snacks. You can also visit the small temple at Snow Viewpoint, which houses images of Ram, Sita, Lakshman, Lord Hanuman, Shiva, and Durga. Going further, you can visit a picturesque and quaint Tibetan monastery: Gadhan Kunkyop Ling Gompa.  
Eco Cave Garden  
For tourists who are always searching for adventure and want to see the wild side of Nainital, a caravan trip to the Eco Cave should be part of their itinerary. The ecological caves are a group of interconnected caves that you can walk through: six caves in the garden, the tiger's cave, the panther's cave, the fruit bat's cave, the squirrel's cave, the bat's cave, and the ape's cave, are connected by the tunnel, some of which are easy to traverse, others require crawling.  
ACTIVITIES
Camping in Nainital:  
Are you looking for campsites in Nainital? Here are some of the best camping options in Nainital, where you can experience everything from adventure, nature, relaxation, amenities, and views. See what they all have to offer and opt for your favorite! As you explore Nainital, you will love camping in tents.  
Ayar Jungle Camp: In the Jungles 

 

Camp Mehi: For a relaxing setting camp  

 
Dhanuli: For the perfect escape 

 

camp Kyari: Live amidst natural beauty 

 

Getaway Jungle Camp: the perfect getaway 

 

Sattal Birding Camp: for the adventurous 

 
Paragliding in Nainital:
 There are many paragliding spots in Nainital, such as Bhimtal, Naukuchiatal, and Spring Birds. If you want to experience the fun of flying like a bird in winter, then you can explore the beauty of this snowy area by paragliding and feel like you are usually skating on the white blanket over the plane of the ego. Also, this is the only sport that gives you an adrenaline rush.  
Other activities to do:
Go for a boat ride on Naini lake.

 

Bird watching at Pangot and Kilbury Bird Sanctuary  

 

Nainital Ropeway is one of the fastest ropeways in India, with a stunning view. It connects Mallital to the Snow viewpoint.