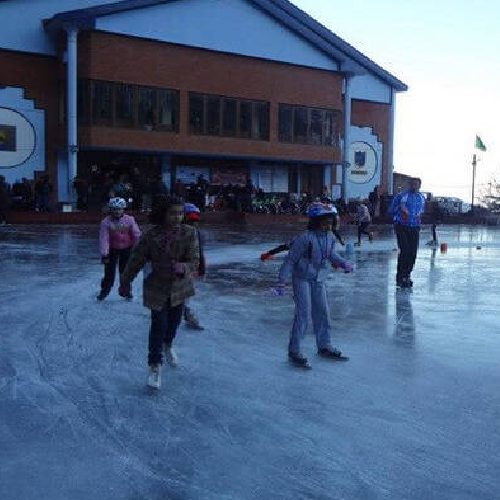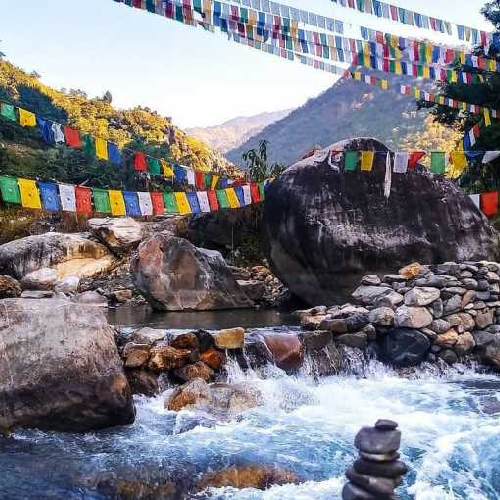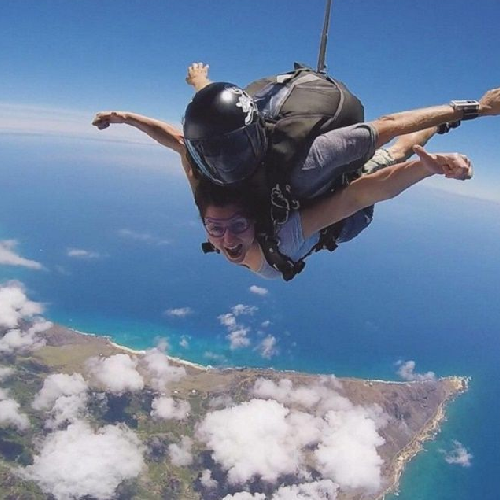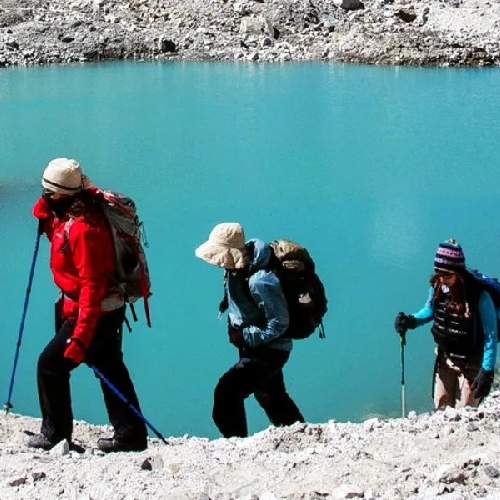 Dehradun -'Winter Capital of Uttarakhand'
Dehradun is the capital and the largest city of Uttarakhand. Dehradun is only 30 km from Mussoorie, from Dehradun you can plan your next stop to Mussoorie and then to Rishikesh and Haridwar. Located at 1400 feet above sea level, Dehradun has a pleasant climate all year round. You can travel in a caravan for a beautiful experience in every season.  
With incomparable scenery and modern conveniences, bustling Dehradun is a city for business and leisure travelers. Once a haven for retirees, it is now buzzing with excitement but has retained its laid-back vibe. Rustic cafés and lounges line up with historical monuments and bazaars.  
Mussoorie-the Queen of hill stations
Mussoorie is one of the most trending hill stations 290 km from Delhi in the Dehradun district of Uttarakhand. Formed against the backdrop of the Shivalik Range of the Himalayas and the Doon Valley, Mussoorie, also known as Queen of the Hills, sits 7,000 feet above sea level. With calm, pleasant weather, Mussoorie was Britain's summer capital all year round. British remains can be seen in the city in the ancient architecture of hotels and churches.  
One of Mussoorie's most happening tourist attractions is The Mall (also known as Mall Road), a gently sloping boulevard lined with restaurants and other shops along its entire length.  
Must visit places to visit in Dehradun
The Robbers Cave   
The Robber's Cave, locally known as Gucchu Pani, is a river cave in the Himalayas. This river cave is believed to be a dwelling place of Lord Shiva. Its peculiarity is that the river water flows from the cave's center. The cave is a narrow gorge formed between a limestone conglomerate formation.  
Let's resonate with its captivating beauty by halting at this beautiful location. It creates a feeling like a scene from a mystery film: surrounded by dark limestone while streams rise and echo within the cave. If not, it promises a sense of belonging as Mother Nature holds you back. The cave cools off during the scorching summer afternoon with exceptional chilly water in underground springs and it is the best place to chill with your loved ones in a caravan. It is a perfect picnic spot amidst the natural beauty of Uttarakhand and must be visited at least times.  
Sahastradhara  
Sahastradhara means "thousand-fold spring." It is a stunning attraction, famous for its medicinal and therapeutic value as its water contains Sulphur. Also known as Sulfur Springs, this waterfall tumbles through limestone stalactites and produces sulfur. A dip in the sulfur-rich waters here feels cool and refreshing but is said to have notable medicinal benefits. The water temperature here is slightly lower than in the surrounding area.  
Its picturesque beauty attracts many travelers from distant lands. You can enjoy a mesmerizing view of the mountains during a fun cable car ride.  
Lacchiwalla  
Lacchiwalla is a popular picnic spot near Dehradun. The enchantment of the place is enhanced by the creek that runs through the wooded area. The stream is a natural water park where people can participate in water activities like swimming, boating, etc.  
The place is especially popular with families to hang out on the weekends. It also has a garden with several menacing monkeys hanging around the trees. Remember to bring swimming gear, though, as the authorities do not provide them.  
Other places to visit:
Peek into Tibetan culture at Mindrolling monastery  

 

Marvel at the architecture of forest research institute  

 

Rejoice in the beauty of Har ki dun  

 

Find peace at Tapovan  

 
Must sightseeing places in Mussoorie
Kempty Falls  
Located on the way between the Dehradun-Mussoorie highways in the Ram Gaon area of Tehri Garhwal, Kempty Falls is one of the famous tourist attractions and picnic spots in Mussoorie. Kempty Falls is surrounded by high mountain cliffs and sits at an elevation of approximately 4,500 feet above sea level.  
It offers an impressive view of the stream of water falling from a great height, which splits into two main waterfalls. The pond formed at the foot of the falls is an excellent place for swimming and bathing. They were once performed here in the evenings, eventually resulting in a localized name term "camp and tea. "John Mekinan made it a picnic destination due to its beautiful location and scenic beauty. Park your caravan near the beautiful site and enjoy the warm, cozy evening under a star-studded sky.  
Landour   
Set amongst a canopy of dense Deodar trees, Landour is a scenic town in Uttarakhand in the lower western Himalayas. Landour's welcoming setting and unspoiled natural beauty exude an upbeat and relaxing environment, ideal for rejuvenating your senses. Landour is about 300 meters above Mussoorie. The two twin hill stations have collectively earned the name "The Queen of the Hills" due to their mesmerizing beauty and tranquility.  
It is remarkably close to Dehradun (33 km) and the neighboring villages of Tehri, Chamba, Dhanaulti, and Chakrata. It is 200 km away from the majestic Himalayan peaks of Gangotri, Yamunotri, and Kedarnath, which can be witnessed with the naked eye on a bright day. Landour's tranquil landscapes make it a popular weekend getaway for travel enthusiasts looking to escape the noise of city life.  
Dalai hills  
One of the most charming places in Mussoorie, Uttarakhand, Dalai Hills is located above Lal Bahadur Academy and remarkably close to Happy Valley.  
The Dalai Hills overlooks the beautiful Garhwal mountain ranges and are known for the many Tibetan prayer flags and the Lord Buddha statue. There is also a Buddhist temple here. The flowers, trees, and flowers make the area perfect for nature lovers, while the trails through the forest are ideal for hiking. Due to the tranquility and the view, this place is perfect for halting your campervan, watching the sunset, having a picnic with the family, camping, and taking photos. Food stalls serve refreshments.  
Adventurous things to do: 
Trekking: A Popular Activity  
Hiking in Mussoorie is considered the most sought-after adventure for adventure seekers. There are several places in Mussoorie where travelers can do trekking, including the Bhadraj temple tour, Nag Tibba peak, Har Ki dun tour, Dodikal trekking, and more. Most hikes in Mussoorie are divided into easy-to-moderate ones that do not require much training. It is always recommended to check the best time for the trek as the activity may be interrupted due to weather or other reasons.  
Hiking: Soak in The View 
Mussoorie is full of fascinating landscapes. Majestic mountains and lush green valleys bathed in drifting clouds make hikes hard to forget. Walking from Library Head to Happy Valley, from Valley View to Clouds End, and from Waverly Convent to Company Bagh are some of the best things to do in Mussoorie. Some of the best hikes in Mussoorie are the Kempty Waterfall Hike, Happy valley Hike, Jabar khet Nature Reserve Hike, Nag Tibba, and more. Hike these trails, and you will learn why hiking is the best way to explore the mountains.  
Adventure Sports – For the adrenaline junkies 
Open to the public for the first time in the world; the Skywalk is one of the fun things to do in Mussoorie. Fancy running hands-free on a 360-foot single-wire cable at 120 feet, excited? Safety is guaranteed as you are attached to a suspension cable with the help of a harness. During a zipline adventure, you will be connected to a cable with a pulley at the top, then pushed down a 330-foot vertical at a speed of 50 km/h.  
Rock Climbing – For Adventure buffs 
Climbing and abseiling were the most common activities in Mussoorie, Uttarakhand. You can choose based on your ability, physical condition, and mental strength. This is a new dimension of mountain adventure. Caving requires the presence of mind, a bold attitude, curiosity, and courage. It implies emotions, overcoming fear, and passion for the desert. 6 km before Dhanaulti, in Buranskhanda, there are several hidden Caves surrounded by beautiful alpine meadows, trees, and breathtaking views of the Himalayan peaks you can park your caravan near the staring points, pack yourself and start climbing, when you are done you can rest in caravans by having a hot shower bath. 
Roller skating – a pastime Indeed
It is surprising that Mussoorie has the largest roller rink in India. Skate here. Give your feet wheels and your body a whirlpool, and you will feel the rush of adrenaline that will give you a pleasant high. Among the many ice rinks in Mussoorie, the most popular are Jaypee Resort's, The Rink in Kulri Bazaar, and Disco Skating Rink behind the Tourist Office. It is one of the most fun things to do in Mussoorie.