ROLLING PARADISE
As you drive across India, you'll have the sense of being in a motel on wheels. All the comforts and conveniences of home are included in the Rolling Paradise, allowing you to enjoy your travels without any worries.
The Rolling Paradise is the ideal travel trailer for large groups of family members or friends. Six to eight people can travel together in relative luxury. The caravan's interiors are roomy and have all the comforts and conveniences you will need while on the road, making it easy to satisfy your wanderlust without any hassles. The living room of the Rolling Paradise is well-lit and equipped with a wide sofa and television. You and your family can gather to recall the evenings spent together in your living room.
Verified Listing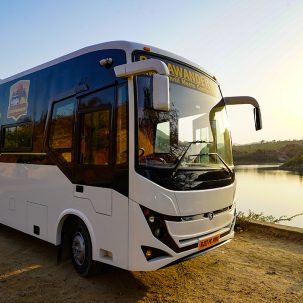 Verified Listing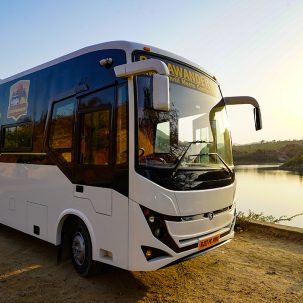 MINI WANDERLUST
As someone said that good things come in small sizes, The Mini Wanderlust fits this saying. You'll never have to worry about planning an impromptu road trip again. The Mini Wanderlust has all the luxuries of a hotel so that you can enjoy a road trip with the convenience of a hotel room. It may appear compact from the outside, but it comes equipped with everything you need for a relaxing road trip. A strong ventilation system makes the car perfect for traveling in India's changeable weather conditions. It is perfect for a small group of four to six people and is loaded with amenities to get you started on your journey.
If you're looking for an alternative to motels that are overcrowded and dimly lit, consider staying at the Mini Wanderlust instead.
Pricing
Extra day rental till 8pm
One day rental only
Driver charges per day
Driver charges per day
Optional Lunch at Sakleshpur Campsite
Optional Dinner at Sakleshpur Campsite
Optional Breakfast at Sakleshpur Campsite
Optional Barbecue at Sakleshpur Campsite