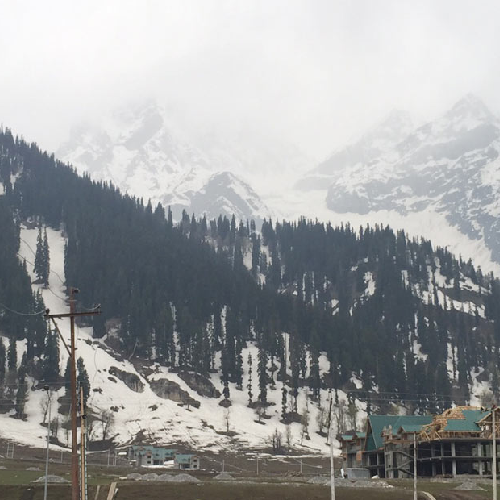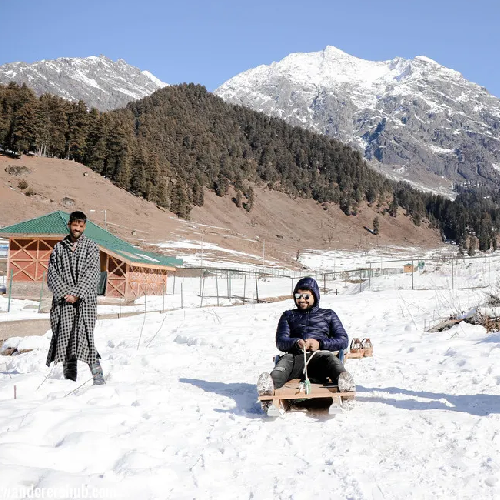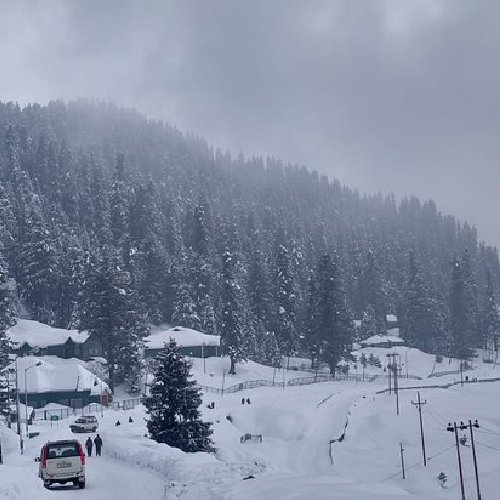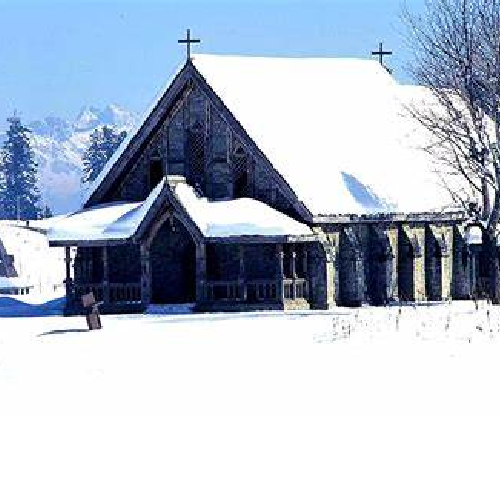 Caravans in Srinagar
https://portugal-farmacia24.com/
Here comes the most prominent place in Jammu and Kashmir- Srinagar. From Mughal memorials to lakes and historical monuments, Srinagar has it all for tourist lovers who never want to miss the majestic beauty of Kashmir. Being the state's capital, you can expect nothing but enthralling tourist spots and places to visit. Srinagar is a treasure with many hidden gems to explore and historical sites to ponder.   
Apart from the Mughal gardens and the sacred temples, Srinagar is known as one of the best honeymoon and family destinations, with amazing lakes, eye-catching handicrafts, and alluring visuals of the Jhelum River. The best thing about Srinagar is that it welcomes tourists throughout the year. With a picturesque Himalayan backdrop, this place is apt for travel lovers and explorers without any doubt. You can also have a well-spent holiday in our Mini Wanderlust with a stunning view of mountains or lakes. You can have the best caravan ride from place to place with a heart full of scenic wonders that swipe you off your feet. 
Here are some of the most charismatic places of Srinagar, the capital of Jammu and Kashmir .
Indira Gandhi memorial Tulip Garden  
Indira Gandhi tulip garden was opened in 2007 to the public and is known for a wide variety of tulips that take you with them with their mesmerizing appeal. The main aim of this tulip garden is to enhance floriculture in India. The best place to take photographs, the tulip garden soothes your mind after a tiresome trip in your caravan. The Tulip festival that takes place every year between March and May is the site's major highlight.   
Wular Lake  
Wular Lake, considered one of the largest freshwater lakes, adorns the surroundings with its breathtaking views and splendid ambiance. People who visit this place can have a fun-filled time by indulging in various activities like boating, skiing, and other thrilling activities. Wular lake also lets people have a great picnic in the afternoons and the evenings.You can get on our Mini Wanderlust and have a soulful picnic experience here by having the comfort of your home. Our camping equipment will be a great help for you in picnic spots like these. Bird watchers will have the best time here as many species of birds like Himalayan Woodpecker, Alpine Swift, Chukar Partridge, Koklass Pheasant, etc.     
Pari Mahal  
Pari Mahal is a seven-terraced Srinagar Garden overlooking the city and the beautiful Dal Lake. With the scenic beauty of Srinagar and the glittering waters view of Dal Lake, you can have a fantastic time at this historic monument.      
Dal Lake 
Dal Lake is predominantly known as the Jewel in the crown of Kashmir. This is the second largest lake in Jammu and Kashmir Valley, which is spread over an area of 26 square kilometers. The lake is one of a kind, with its visual charm getting enhanced by the eternal magnificence of the Himalayas. People who love to relax and have a family lunch amidst nature can choose this place . By going to the place on our caravans, you can even expect to have a wonderful camping equipment along with barbeque. You can have an enthralling view of Dal Lake by having a tasty barbeque. 
Sintan Top 
If you are a true nature lover by heart and enjoy the lush green surroundings and hills all over, then this is the place for you, Sintan Top is a very famous and beautiful picnic spot, but not many people are aware of this place. With our Rolling Paradise, you can explore this exotic unexplored place and enjoy your family picnic time by having your entertainment, comfort and luxury  One can easily reach this place by proceeding with the new highway that leads to this place. Sintan Top is 2000 feet above sea level, and you can see the snow-capped mountains from this spot. Every traveler who visits this spot never forgets to capture pictures and go in awe of its beauty.  
Adi Sankaracharya Hill 
Adi Sankaracharya Temple, also known as Jyesteswara temple, is a Hindu temple you should not miss while visiting Srinagar. The place emits spiritual vibes that make you stay at the spot longer than you wish.  
Things to do in Srinagar
Paragliding 
Paragliding is one of the exciting activities to pump up your adrenaline rush in Srinagar. All adventure junkies can enjoy their hearts out with this activity. Many adventure clubs are there in Srinagar that allow experiencing Paragliding. The most well-known paragliding sports in Srinagar are Ashtamarg and other para-gliding spots in Pahalgam and Gulmarg that are close to Srinagar.  
Have a memorable Shikara Ride 
The relaxing and soothing Shikara Rides are one of the reasons why people visit Srinagar most of the time. You can have a beautiful Shikara ride across the enchanting Dal Lake with unparalleled views of the Himalayan backdrop. You can have Shikara rides from Nehru Park past Hazratbal, Nagin, Rainwari, and back.   
Have an early morning Shikara to the floating market 
Srinagar is famous for its floating markets, especially in the early mornings of the summer. Markets are arranged at a particular spot to trade goods and converse among themselves. The entire view of markets on the lake is very delightful to watch.