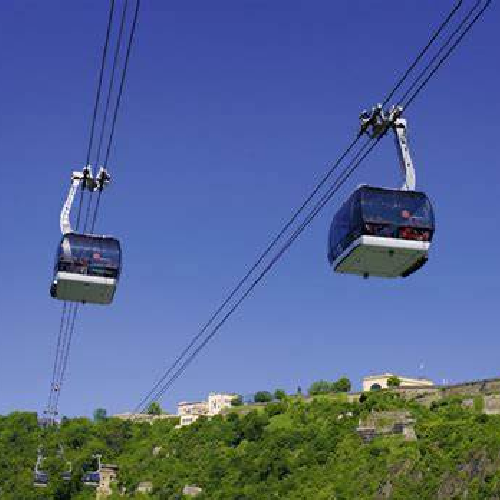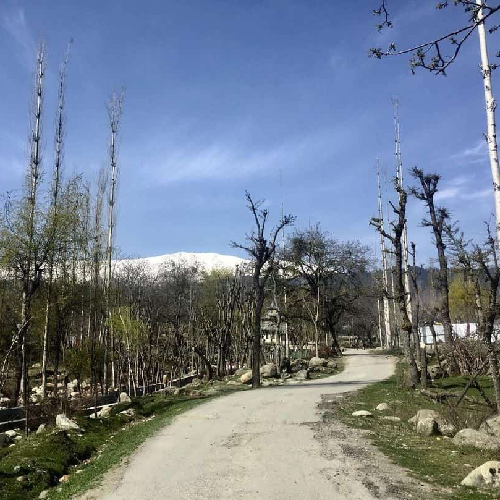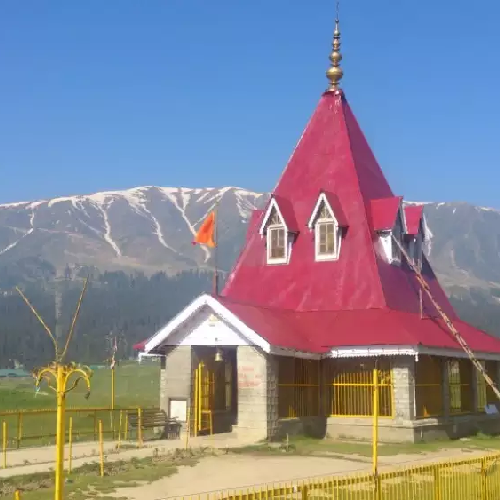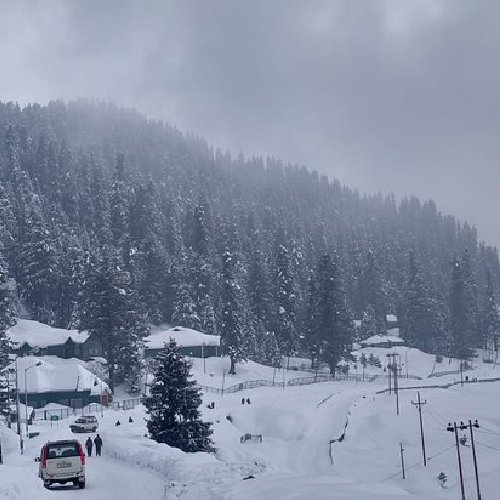 Caravans in Gulmarg
Gulmarg, which implies the meadow of flowers, truly stands every word of it by inviting you with lots of colorful daisies and a plethora of flowers that keep you in awe just by their glance. Gulmarg is 49 km from Srinagar and is one of the best places to visit in Jammu and Kashmir, with everything you wish for, from greenery and lakes to the pine and fir forests that it encompasses. The place is known as the best skiing destination in Asia and has the world's highest Golf course in the world as a whole. With all the boxes of surprising tourist attractions, Gulmarg is a place where you can have a ride with your caravan. From the world's highest Golf course to trekking, fishing, and skiing, every travel enthusiast will have a full-fledged and fantastic time in Gulmarg.  
 Unlike Shimla and Manali, we find less crowds in this place which makes it one of the best places to visit in our Mini Wanderlust. Being one of the best honeymoon destinations, this place is a paradise for couples who are newly married. You can have your exclusive time with your partner with all the luxurious amenities provided in the caravan. Gulmarg also stands second as one of the few places with the highest Gondola rides. Here are some of the best tourist attractions that appeal to Gulmarg traveler's.
Top tourist attractions of the place
St. Mary's Church  
This place stands as one of the ancient yet peaceful places to visit in Gulmarg, with a history of 100 years. This church is made of grey stone and reflects a scene straight out of the Bible. The church looks more attractive during the winter with the snow-capped scenes everywhere. You can pause for a while and dive into the scenery around   
Outer circle walk  
The outer circle trek walk is the 11 km beautiful walk around the Kashmir valley which draws the attention of travel enthusiasts quickly. You can come across lush green trees, pine forests, and exotic landscapes while passing through the outer circle. Having a leisure rest in the caravan will be a soothing experience immersing in the painted green beauty of nature. You can even have a caravan ride in this place when you find clam clouded skies and nature that hums melodies to welcome you everywhere. 
Maharani Temple/Shiva Temple  
Maharani temple was built in 1915 and stood as the major tourist attraction in Gulmarg. The temple's interiors stand as Hindu architectural excellence and are well maintained by the people over there. You can visit the temple any time and have a spiritual and peaceful time.     
Seven streams 
 Seven streams is a majestic place in Gulmarg that has an alluring charm with seven different outlets of water. The location is situated at the hillocks of Kongdori and gives you a spectacular view of the Gulmarg and Srinagar valleys.  A home on wheels is the best thing to take you there so that you can enjoy the nature and have a soothing experience at the same time. 
Strawberry valley 
The hidden gem of Gulmarg, Strawberry valley, takes you to a dreamy world straight out of a fairy tale. The green pastures, clear skies, the teeny-tiny flowers spread all over, and the red strawberries that welcome you to the valley—everything leaves you in astonishment and its alluring charm. Summer is the best time to visit this place as the strawberries would be ripe, and you can collect a few and also have a fun-filled picnic time with your loved ones in this peaceful valley. Why not have a pause in your ride and have a strawberry filled day here? Our Mini Wanderlust will let you take breaks and amaze yourself with the splendid surroundings, hassle free. 
Activities to do in Gulmarg
Have a fun-filled golf time at the world's highest golf course  
Gulmarg is well known for having the world's second-highest golf course that attracts you towards it with an area spread up to 7505 yards with 18 holes. You can have the best recreation here, and this place is a part of Gold Training Academy. Enjoying the game amidst nature only elevates your spirits to play the game  
Enjoy a cable car ride  
Gulmarg and cable rides go hand in hand as the place is very popular for its Gondola ride, which stands as the world's second-highest cable car line. The line is divided into three phases, and each phase offers you mind-blowing and stupendous views of Gulmarg and Kihlanmarg. You can thoroughly enjoy the views of LOC, Nand Devi, and Pir Panjal ranges through this cable car ride.  
Skiing and other winter sports in Gulmarg  
Skiing is another activity that fills you with exuberance in Gulmarg. From beginners to professionals, many skiing spots are readily available in the place, allowing you to try it out. If you are a beginner, you can start with baby slopes under the guidance of the instructors and also give it a shot at Apharwat peak, which is known to be the best spot for skiing in Gulmarg.