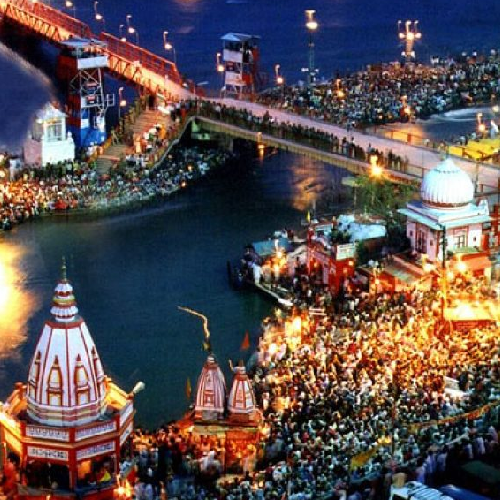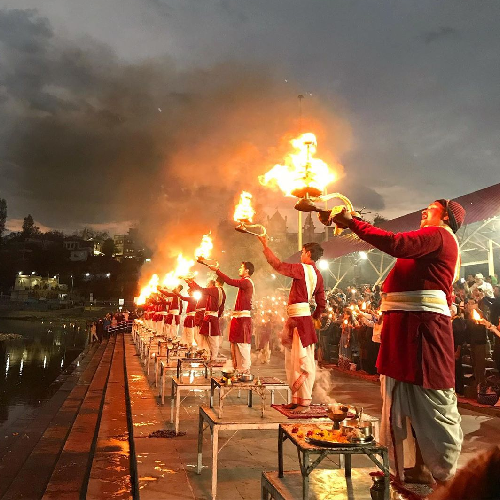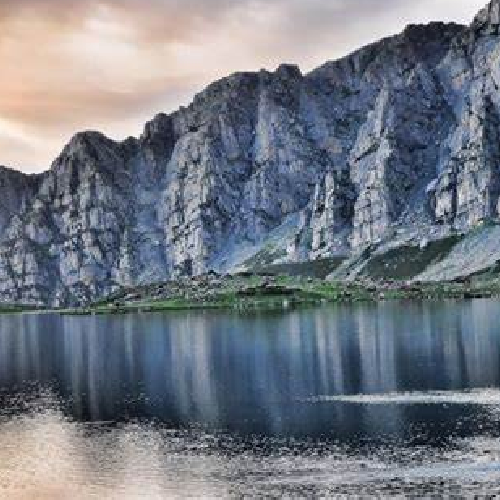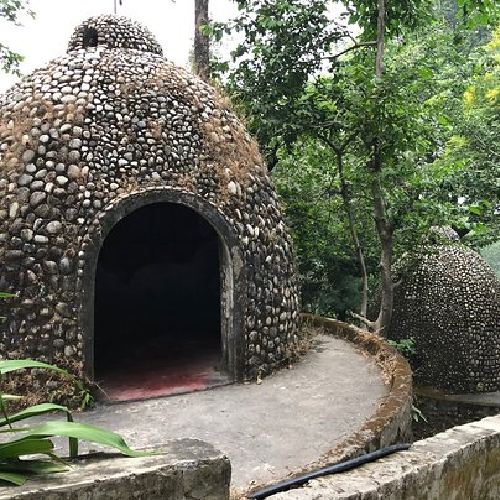 Caravans in Haridwar
The reason for this degradation is that Haridwar is a place of pilgrimage for many people in the country, and lakhs of people visit it yearly. Haridwar is full of temples, shops, and hotels on every corner. The highlight of Haridwar is the Kumbh Mela, which takes place every twelve years and is famous worldwide. It is best known for its spiritual and religious effect on tourists.
Your elders may not feel comfortable traveling by public transport, but they always want to visit Haridwar and Rishikesh to get God's blessings. The magnificent Aarti held at Har-Ki-Pauri Ghat is why so many people frequently visit Haridwar. In such conditions, a caravan is a boon and bliss to bring your elders to them comfortably and smoothly.
Har ki Pauri  
Har ki Pauri Ghat is a sacred bank of the Ganges where you can see different people bathing. The ghat offers a mesmerizing sight at sunset, just as the Ganga Aarti begins. The flaming torches and the ringing of the bells create a mesmerizing experience at this moment. After the end of the Aarti, the sight of the Diya's floating in the calm sacred waters brings a sense of calm and makes for a mesmerizing view.  
Manasa Devi Mandir: This temple is not famous for its religious importance, but it is renowned for its surroundings' beauty. You can take the cable car to the temple, which makes the experience even more rewarding.  
Rishikesh
Rishikesh is quite rustic and offers you the perfect experience of Uttarakhand. Rishikesh (also called Hrishikesh) is known for its adventure activities, ancient temples, popular cafes, and as the "Yoga Capital of the World." Gateway to Garhwal Himalayas, Rishikesh is also a pilgrimage town and one of the holiest places for Hindus. At the same time, Rishikesh is blessed by nature at a higher altitude and situated on the raging Ganges. Rishikesh is quite rustic and offers you the perfect experience of Uttarakhand.  
 Also, Rishikesh is where most travelers start their Char Dham Yatra. Besides the scenic beauty, Rishikesh in Uttarakhand is also quite famous for offering tourists the chance to participate in adventurous activities like rafting, paragliding, parasailing, and many others. 
Beautiful Sights to see in Rishikesh: 
Like Haridwar, Rishikesh has many places that require a few days to explore.  
Laxman Jhula and Ram Jhula 
Laxman and Ram Jhula are the 450-foot-long iron suspension bridges that are the highlight of Rishikesh. Located 4 km from Rishikesh Railway Station, these architectural marvels are important pilgrimage sites that take their name from the best places to visit Rishikesh. After visiting these bridges and enjoying their beauty, you can visit Ram Temple, Trambakeshwar Temple, and Laxman Temple, which are close by and are Famous Places in Rishikesh.  
Triveni Ghat 
Located next to Ganga, Triveni Ghat is one of Rishikesh's most popular tourist spots. At this ghat, the Ganga, Yamuna, and Saraswati flow together. When you visit the ghat, numerous pilgrims are bathing in the water. During the evening aarti, you feel a spiritual aura that transports you to a different place.  
 Kuari Pass 
The alpine meadow of Kuari Pass has attracted backpackers from all over the world for decades. The Kuari Pass is at a moderate elevation of 12,200 feet. The beautiful campsites of Gulling, Chitrakantha, and Tali are the main attraction of the trek. The trails from Tali Top to Kuari Pass want to embark on a complete Himalayan Alpine expedition in trucks loaded with snow.  
The Beatles Ashram   
The Beatles Ashram, also known as Chaurasia Kuti, is situated on a cliff top in the SwargaShram area of Rishikesh, 1 km from Ram Jhula. It is the ashram where the Beatles lived in 1968, wrote dozens of songs, and meditated. The ashram complex houses an ancient temple, library, kitchen, Maharishi Yogi's house, and meditation huts. Most buildings are dilapidated, but there is colorful graffiti on the walls.  
Adventurous activities to do:
River Rafting: Fight the Waters  
Rishikesh and River Rafting complement each other so that today you cannot think of one word without the other. Your journey is incomplete if you do not try river rafting in Rishikesh. It is one of the best adventure activities in Rishikesh. If you are an adventure junkie, you should try it!  
Bungee Jumping: Take the Leap of Confidence  
Fueling adrenaline junkies, which we might call bungee jumping, is another fun activity with friends in Rishikesh in June. Feel your heart beating as you kiss gravity and lose yourself in the air from a height of more than 80 meters above the ground.  
Flying fox: An offbeat sport 
 Usually, Flying Fox in Rishikesh is done by three people together, but if someone wants to do it alone, it can be done with an extra charge. With a harness on, you roll down the rope up to 7 meters above the ground at a speed of about 160 km/h and then up again. It is undoubtedly one of the best things to do with your fellow travelers in Rishikesh.  
Cliff Jumping: Splash into cool waters 
 As Rishikesh falls in the Shivalik region, there are cliffs of varying heights embraced by the sacred Ganges. This geographic phenomenon led to the introduction of cliff jumping in Rishikesh. Like many other adventure sports in Rishikesh, this can also be done by beginners and experts alike.  
But overall, you will find that it is one of the most adventurous things to do in Rishikesh at one of the beautiful hill stations near Rishikesh. It is always a relaxing experience.  
 Trekking: Nature Escape 
Trekking near Rishikesh through jungles and nature trails of Rishikesh is one of the best activities in Rishikesh, Uttarakhand, for nature lovers and trekking enthusiasts compared to other places in North India. From a manageable level to an expert level, trekking in Rishikesh is suitable for everyone. One can opt for an easy waterfall hike and enjoy the magnificent waterfall. There is quite a hidden treasure for trekking enthusiasts in and around Rishikesh.  
Rappelling: Put your physical strength to the test. 
 Another treat for all adventure junkies, rappelling in Rishikesh is certainly something not to be missed. Unlike other activities in Rishikesh, it will be a real test of strength. And to make matters worse, beginners can do it too. Rishikesh rappelling can be considered one of the unique activities here in Rishikesh, Uttarakhand.